In a first for streaming music, Pandora, Spotify and Apple's Beats Music are among the leaders in App Store revenue as customers increasingly subscribe to the services using in-app purchases. According to data provided by
App Annie
and published by
Billboard
, the music services were among the top ten revenue generators for all non-game applications in the iOS App Store during the month of August.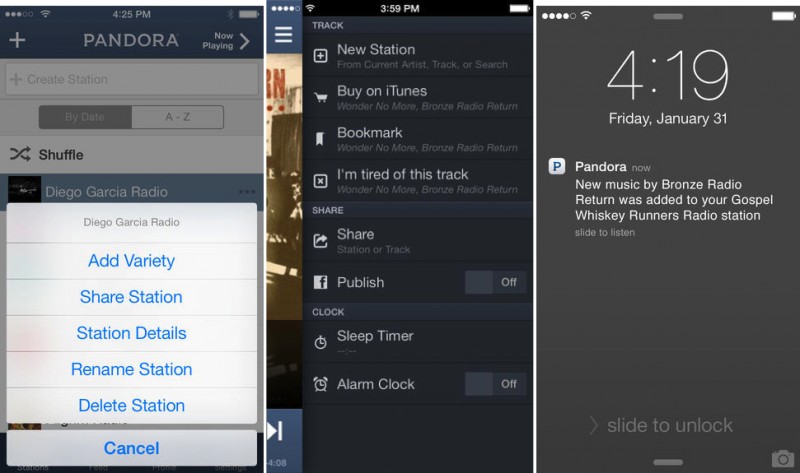 Internet radio service Pandora lead the trio, maintaining its number 2 spot in iOS App Store revenue. Spotify climbed seven spots from number 14 in July to number 7 in August, while Apple's Beats Music moved up two spots to slide into the top ten at the number 9 slot.
All three services offer free apps that allow customers to purchase a subscription using an in-app subscription option. Pandora offers access to its paid
Pandora One plan
($4.99 monthly), while Spotify allows users to pay $12.99 a month for its ad-free, offline
premium subscription
. Beats Music provides
two options
, allowing users to choose between $9.99 monthly access or a yearly subscription for $99.
Apple
introduced
in-app subscriptions a few years ago to iOS 6. As part of the App Store payment process, the company takes a 30 percent share of all in-app subscription revenue.